WE DR.TERRACE deals with manufacturing various essential civil services and building maintenance for the last 20 years. In the year of 2003 the company was certified as ISO: 9001:2008 by properly audited by Government Authority. In the month of January 2020 onwards we have started focus only on fight against corona by introduced the service called "DISINFECTION SERVICE " by using various imported chemicals.
We can apply Organic & Natural Antivirus solution for your office, factory and residential apartment at the best price and can protect you. In order to protect you, your dears and nears against COVID-19, we have various range of Service against Covid-19 (Corona Virus) like "DISINFECTION SERVICE"
In order to participate in the war of Covid-19 Now we are doing sanitization service for 365 days in a year with best assured quality. We can kill COVID-19 and other virus/bacteria in your premises with harmless Eco friendly natural /organic/inorganic products.
Covid-19 Killing Service
Why we are best?
1. We provide service for about 365 days.
2. We use Europe standard safest product to kill covid 19.
3. We provide service at affordable cost.
4. ISO certified company.
5. We give warranty for the work what we have done.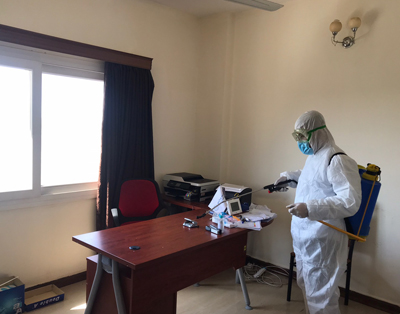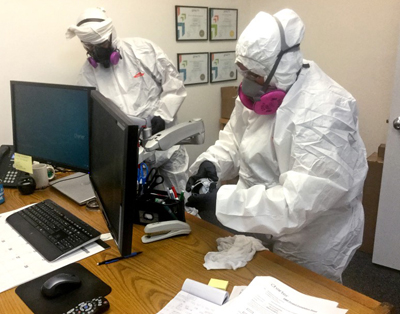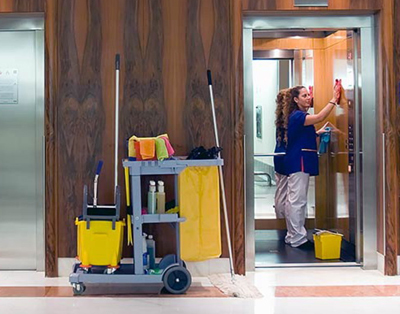 Frequently Asked Questions
What would be the cost for this COVID-19 killing Service?
RS 3-5/S.FT BASED ON THE CHEMICALS AND MATERIALS MOREOVER WILL GIVE SPECIAL DISCOUNT FOR LARGE INDUSTRIAL AREA. (EX.FACTORY)
Does your professional disinfection service kill Covid-19 Virus?
YES, THE CHEMICALS USED ARE EXCLUSIVELY MADE FOR KILL CORONA VIRUS AND 300 TYPE OF VIRUS AND BACTERIA.
How long you take to kill Covid-19 in my premises?
IT'S TAKE 1-2 HOURS TO COMPLETE THE COVID-19 KILLING SERVICE AT YOUR PREMISES. FOR EXAMPLE : TO COMPLETE 2000 TO 3000 SQF AREA IT'S TAKE 1 HOUR
Which all areas will be covered in the sanitization service?
ENTIRE AREA OF THE HOME OR COMMERCIAL SPACE WILL BE COVERED IN THE SERVICE.
How is the disinfection service done?
A FUMIGATION MACHINE IS USED TO SPREAD THE CHEMICAL WHICH KILLS COVID-19 VIRUS. THE HIGH-TOUCH AREAS SUCH AS DOOR HANDLES, SWITCHBOARDS, TELEPHONES WOULD BE SPECIALLY TREATED.
Will you do free inspection?
YES, BUT TO AVOID THIS CORONA PANDEMIC AND COVID 19 SPREAD WE CAN INSPECT THROUGH VIDEO CALLING TOO BUT FOR INDUSTRIAL AREA WE CAN MEET YOU AND EXPLAIN ABOUT COVID-19 KILLING SERVICE.
Do you monthly maintenance contract?
YES, WE CAN TAKE MONTH MAINTENANCE CONTRACT FOR KILL THIS COVID-19 VIRUS.
For More Details Call : 99621 19311